Summary:
[embedded content] Ο «Αναπτυξιακός» Νόμος της κυβέρνησης της ΝΔ δεν είναι απλά αναποτελεσματικός, ή αντι-αναπτυξιακός, όπως λένε άλλα αντιπολιτευόμενα κόμματα. Μακάρι να ήταν μόνο αυτό. Όχι, ο «Αναπτυξιακός» Νόμος της κυβέρνησης της ΝΔ είναι, πράγματι, αναπτυξιακός. Βοηθά και προωθεί με ζηλευτή ισχύ την Ανάπτυξη της… Υποανάπτυξης. Δεν είναι το ίδιο πράγμα ένα αναποτελεσματικό σχέδιο ανάπτυξης με ένα σχέδιο το οποίο αποτελεσματικά αναπτύσσει την… Υποανάπτυξη. Πως μπορεί να αναπτύσσεται η Υποανάπτυξη; Τί σημαίνει να αναπτύσσεται η Υποανάπτυξη; Το ΜέΡΑ25 απαντά ξεκινώντας με ερώτημα που μας θέτουν τα κόμματα του Μνημονιακού Δικομματισμού (ΝΔ-ΣΥΡΙΖΑ): «Εσείς του ΜέΡΑ25», μας ρωτούν «γιατί
Topics:
Yanis Varoufakis considers the following as important:
Ελληνικά
,
Το ΜέΡΑ25 στη Βουλή
This could be interesting, too: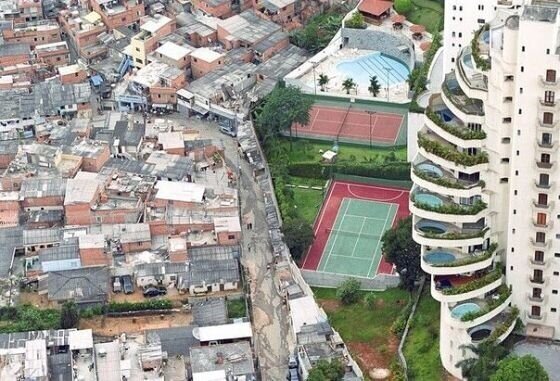 Ο «Αναπτυξιακός» Νόμος της κυβέρνησης της ΝΔ δεν είναι απλά αναποτελεσματικός, ή αντι-αναπτυξιακός, όπως λένε άλλα αντιπολιτευόμενα κόμματα. Μακάρι να ήταν μόνο αυτό. Όχι, ο «Αναπτυξιακός» Νόμος της κυβέρνησης της ΝΔ είναι, πράγματι, αναπτυξιακός. Βοηθά και προωθεί με ζηλευτή ισχύ την Ανάπτυξη της… Υποανάπτυξης.
Δεν είναι το ίδιο πράγμα ένα αναποτελεσματικό σχέδιο ανάπτυξης με ένα σχέδιο το οποίο αποτελεσματικά αναπτύσσει την… Υποανάπτυξη.
Πως μπορεί να αναπτύσσεται η Υποανάπτυξη; Τί σημαίνει να αναπτύσσεται η Υποανάπτυξη;
Το ΜέΡΑ25 απαντά ξεκινώντας με ερώτημα που μας θέτουν τα κόμματα του Μνημονιακού Δικομματισμού (ΝΔ-ΣΥΡΙΖΑ):
«Εσείς του ΜέΡΑ25», μας ρωτούν «γιατί λέτε όχι σε όλα; Στην επένδυση στο Ελληνικό, στις εξορύξεις, στον τζόγο κλπ. Μα αυτές οι επενδύσεις δεν θα φέρουν χρήμα και θέσεις εργασίας σε έναν τόπο που έχει μεγάλη ανάγκη να κινηθεί η οικονομία;»
Απαντάμε: Και βέβαια θα δημιουργηθούν κάποιες θέσεις εργασίας. Και βέβαια θα αυξηθεί σε κάποιο βαθμό το ΑΕΠ. Ποιανού ΑΕΠ όμως θα αυξηθεί; Και με τί κόστος;
Το ΑΕΠ των φίλων και πατρόνων σας θα αυξηθεί, τους απαντάμε. Αλλά θα αυξηθεί εις βάρος της πλειοψηφίας που θα ζει σε μια χώρα που όλο και βυθίζεται στην υπο-ανάπτυξη – σε μια χώρα ανύπαρκτων επενδύσεων σε καλές θέσεις εργασίας – σε μια χώρα όπου, όπως είπε στη Βουλή ο Κρίττων Αρσένης, συγκεκριμένες οικογένειες, ελέω του Αναπτυξιακού Νόμου της ΝΔ μπορούν πλέον «…να κατασκευάζουν… χωρίς περιβαλλοντικές άδειες, να αγοράζουν κανάλια ανώνυμα, να κτίζουν πάνω στα αρχαία, να κτίζουν ουρανοξύστες παντού, να απασχολούν εργαζομένους χωρίς συλλογικές συμβάσεις, να έχουν ιδιωτικούς δήμους και άπλετο ηλεκτρονικό τζόγο.»
Ανάπτυξη για τους λίγους

Αναπτυσσόμενη Υποανάπτυξη για τους πολλούς

Κι όλα αυτά σε περιβάλλον Χρεοδουλοπαροικίας που στέλνει όλο και περισσότερα από τα παιδιά μας στο εξωτερικό.
Αυτό το δυστοπικό μέλλον σχεδιάζει η κυβέρνηση και ψηφίζει σήμερα στη Βουλή η συμπολίτευση. Δεν πρόκειται για αστοχία σας αλλά, όπως είπε στη Βουλή η Σοφία Σακοράφα, αποτελεί σκοπιμότητα εκ μέρους σας.
Κι αν δεν εμπεδώσατε Κυρίες και Κύριοι του Μνημονιακού Τόξου πως μπορεί να αναπτύσσεται η Υποανάπτυξη, επιτρέψτε μας να σας θυμίσουμε γιατί.
Το ΑΕΠ αυξάνεται όταν:
Τα δάση καίγονται αλλά η κατανάλωση κηροζίνης των πυροσβεστικών αεροπλάνων προστίθεται στο εθνικό εισόδημα (χωρίς να αφαιρείται η αξία του δάσους που τιμή δεν έχει)

Χτίζουμε φυλακές και ΧΟΤ ΣΠΟΤΣ

Τσιμεντοποιούμε τις παραλίες μας

Τα ΜΑΤ ρίχνουν δακρυγόνα ή η μαφία αγοράζει όπλα και πυρομαχικά

Μειώνουμε την ποιότητα της μόρφωσης αλλά αυξάνουμε τον αριθμό των φροντιστηρίων

Ξεχνάμε την ποίηση ενός Καβάφη, ενός Ρίτσου, ενός Σεφέρη αλλά κλικάρουμε άλλη μια διαφήμιση στο Facebook

Πολιτικοί παίρνουν μίζα από πολυεθνική ώστε το ΕΣΥ να αγοράζει ακριβότερο φάρμακο
Κυρίες και κύριοι της Συμπολίτευσης και εν γένει του Μνημονιακού Δικομματισμού, οι αριθμοί που μετρούν τις προσόδους της ολιγαρχίας που εκπροσωπείτε μπορούν να μας πουν τα πάντα για την Ελλάδα μας, με εξαίρεση:
Όλα εκείνα που μπορούν να φέρουν πραγματική ανάπτυξη των αξιών και των ποιοτήτων

Όλα εκείνα που θα βοηθήσουν τη χώρα να μην χάσει και την Πράσινη Βιομηχανική Επανάσταση

Όλα όσα μπορούν να μας βοηθήσουν να αποδράσουμε από το οικονομικό μοντέλο που βασίζεται στην ΕΚΜΕΤΑΛΛΕΥΣΗ ανθρώπων και περιβάλλοντος

Όλα εκείνα που απαιτούνται για να περάσουμε στη ΔΗΜΙΟΥΡΓΙΑ αξιών και Κοινής Ευημερίας.
Πάρτε το απόφαση Κυρίες και κύριοι της Συμπολίτευσης και εν γένει του Μνημονιακού Δικομματισμού:
Στην Χρεοδουλοπαροικία μας,
οι δεσμοί που κάποτε ίσως συνέδεαν την σκληρή δουλειά με την ελπίδα για απόδραση από την φτώχεια και την υπο-ανάπτυξη έχουν σπάσει

.
Ο Όνεριν Μπέβαν, από τους ιδρυτές του μεταπολεμικού κράτους πρόνοιας στη Βρετανία, είχε κάποτε πει πως το μέγα ερώτημα για εμάς που ζούμε στον καπιταλισμό είναι πως τα καταφέρνει ο Πλούτος να πείσει την Φτώχεια να χρησιμοποιεί την πολιτική της Ελευθερία για να κρατά τον Πλούτο στην Εξουσία.
Ο Αναπτυξιακός Νόμος της κυβέρνησης του κ. Μητσοτάκη, παραφράζοντας τον Μπέβαν, έχει αντίστοιχο στόχο: Να καταφέρει η πιο παρασιτική Ολιγαρχία να πείσει τα Θύματά της να χρησιμοποιούν την πολιτική τους ελευθερία για να κρατούν την πιο παρασιτική Ολιγαρχία στην Εξουσία.
Το ΜέΡΑ25 θα είναι εδώ για να εμποδίσει την Ανάπτυξη της Υποανάπτυξης, το πιο πρόσφατο κεφάλαιο της Χρεοδουλοπαροικίας μας.