Summary:
Την Πέμπτη 23/7/2020 το Ράδιο ΛΟΚΟΜΟΤΙΒΑ φιλοξένησε συζήτηση με τους Γ.Αγγέλη (οικονομικό δημοσιογράφο) και Στ.Μαυρουδέα (καθηγητή Πολιτικής Οικονομίας). Η συζήτηση αφορούσε την παγκόσμια και την ελληνική οικονομία και κάλυψε θέματα όπως η οικονομική κρίση και η επιδημία του κορωναϊού, οι αντιφάσεις και τα αδιέξοδα της ευρωπαϊκής ενοποίησης, η κατάσταση της ελληνικής οικονομίας, το πρόσφατο πρόγραμμα οικονομικής στήριξης της ΕΕ και οι μνημονιακές δεσμεύσεις που συνεπιφέρει, η έκθεση Πισσαρίδη και πολλά άλλα. Η καταγραφή της συζήτησης βρίσκεται στον παρακάτω σύνδεσμο: [embedded content]
Topics:
Stavros Mavroudeas considers the following as important:
Video από συνέδρια. τηλεοπτικές εκπομπές κλπ.- Videos from conferences, lectures, tv etc.
,
Αγγέλης
,
ΕΕ
,
επιτροπή Πισσαρίδη
,
κορωναϊός
,
κρίση
,
Μαυρουδέας
,
οικονομία
,
Ράδιο ΛΟΚΟΜΟΤΙΒΑ
This could be interesting, too: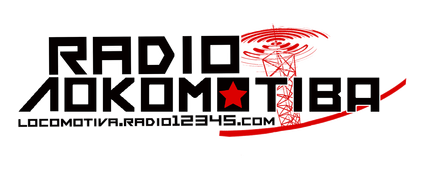 Την Πέμπτη 23/7/2020 το Ράδιο ΛΟΚΟΜΟΤΙΒΑ φιλοξένησε συζήτηση με τους Γ.Αγγέλη (οικονομικό δημοσιογράφο) και Στ.Μαυρουδέα (καθηγητή Πολιτικής Οικονομίας). Η συζήτηση αφορούσε την παγκόσμια και την ελληνική οικονομία και κάλυψε θέματα όπως η οικονομική κρίση και η επιδημία του κορωναϊού, οι αντιφάσεις και τα αδιέξοδα της ευρωπαϊκής ενοποίησης, η κατάσταση της ελληνικής οικονομίας, το πρόσφατο πρόγραμμα οικονομικής στήριξης της ΕΕ και οι μνημονιακές δεσμεύσεις που συνεπιφέρει, η έκθεση Πισσαρίδη και πολλά άλλα.
Η καταγραφή της συζήτησης βρίσκεται στον παρακάτω σύνδεσμο: