Summary:
Τα Οικονομικά της Κοινωνικής Πολιτικής Χρίστος Παπαθεοδώρου, Θεόδωρος Σακελλαρόπουλος (επιμέλεια) Αθήνα: ΔΙΟΝΙΚΟΣ Κεφάλαιο 2 Ο οικονομικός ρόλος του κράτους στο καπιταλιστικό σύστημα Σταύρος Μαυρουδέας ΠΕΡΙΛΗΨΗ Το κεφάλαιο αυτό διαπραγματεύεται τον οικονομικό ρόλο του κράτους στο καπιταλιστικό σύστημα. Επισημαίνει ότι ο ρόλος του κράτους και ιδιαίτερα η σχέση του με την οικονομία διαφέρει από ένα κοινωνικο-οικονομικό σύστημα σε ένα άλλο. Τονίζει την ιδιαιτερότητα του κράτους σε μία οικονομία της αγοράς. Εξετάζει πως σταδιακά συγκροτήθηκαν οι οικονομικές λειτουργίες του καπιταλιστικού κράτους στην πορεία εγκαθίδρυσης και εξέλιξης του καπιταλιστικού συστήματος. Επιπλέον, αναλύει εκτενώς πως τα βασικά ρεύματα της οικονομικής σκέψης αντιλαμβάνονται και αναλύουν τον
Topics:
Stavros Mavroudeas considers the following as important:
Uncategorized
This could be interesting, too:
Τα Οικονομικά της Κοινωνικής Πολιτικής
Χρίστος Παπαθεοδώρου, Θεόδωρος Σακελλαρόπουλος (επιμέλεια)
Αθήνα: ΔΙΟΝΙΚΟΣ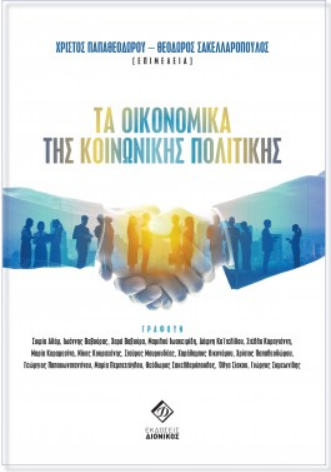 Κεφάλαιο 2
Ο οικονομικός ρόλος του κράτους στο καπιταλιστικό σύστημα
Σταύρος Μαυρουδέας
ΠΕΡΙΛΗΨΗ
Το κεφάλαιο αυτό διαπραγματεύεται τον οικονομικό ρόλο του κράτους στο καπιταλιστικό σύστημα. Επισημαίνει ότι ο ρόλος του κράτους και ιδιαίτερα η σχέση του με την οικονομία διαφέρει από ένα κοινωνικο-οικονομικό σύστημα σε ένα άλλο. Τονίζει την ιδιαιτερότητα του κράτους σε μία οικονομία της αγοράς. Εξετάζει πως σταδιακά συγκροτήθηκαν οι οικονομικές λειτουργίες του καπιταλιστικού κράτους στην πορεία εγκαθίδρυσης και εξέλιξης του καπιταλιστικού συστήματος. Επιπλέον, αναλύει εκτενώς πως τα βασικά ρεύματα της οικονομικής σκέψης αντιλαμβάνονται και αναλύουν τον οικονομικό ρόλο του κράτους.