Summary:
Το Εργαστήριο Κοινωνικής Πολιτικής (ΕΚοιΠ) του Τμήματος Κοινωνικής Πολιτικής του Παντείου Πανεπιστημίου διοργάνωσε στις 7/4/2022) μία εξαιρετικά επιτυχημένη εκδήλωση με θέμα «Κοινωνική Πολιτική, Πανδημία και Δημοκρατία» με αφορμή την έκδοση του συλλογικού τόμου με τίτλο «Κοινωνική Πολιτική, Αυταρχικός Νεοφιλελευθερισμός και Πανδημία». Την εκδήλωση συντόνισε η Δέσποινα Παπαδοπούλου (Καθηγήτρια, Πρόεδρος Τμήματος Κοινωνικής Πολιτικής) και χαιρέτισε ο Σταύρος Μαυρουδέας (Καθηγητής, Διευθυντής του Εργαστηρίου Κοινωνικής Πολιτικής). Συζήτησαν τα μέλη ΔΕΠ του Τμήματος Κοινωνικής Πολιτικής: Κώστας Δημουλάς (Αναπληρωτής Καθηγητής), Δημήτρης Καλτσώνης (Καθηγητής) , Μαρία Καραμεσίνη (Καθηγήτρια) , Γιάννης Κουζής (Καθηγητής), Χρίστος Παπαθεοδώρου (Καθηγητής, Αντιπρύτανης Οικονομικών,
Topics:
Stavros Mavroudeas considers the following as important:
Uncategorized
,
ΕΚοιΠ
,
κοινωνική πολιτική
,
Μαυρουδέας
,
Ομιλίες & Διαλέξεις - Speeches & Lectures
,
Πάντειο
This could be interesting, too:
Το Εργαστήριο Κοινωνικής Πολιτικής (ΕΚοιΠ) του Τμήματος Κοινωνικής Πολιτικής του Παντείου Πανεπιστημίου διοργάνωσε στις 7/4/2022) μία εξαιρετικά επιτυχημένη εκδήλωση με θέμα «Κοινωνική Πολιτική, Πανδημία και Δημοκρατία» με αφορμή την έκδοση του συλλογικού τόμου με τίτλο «Κοινωνική Πολιτική, Αυταρχικός Νεοφιλελευθερισμός και Πανδημία».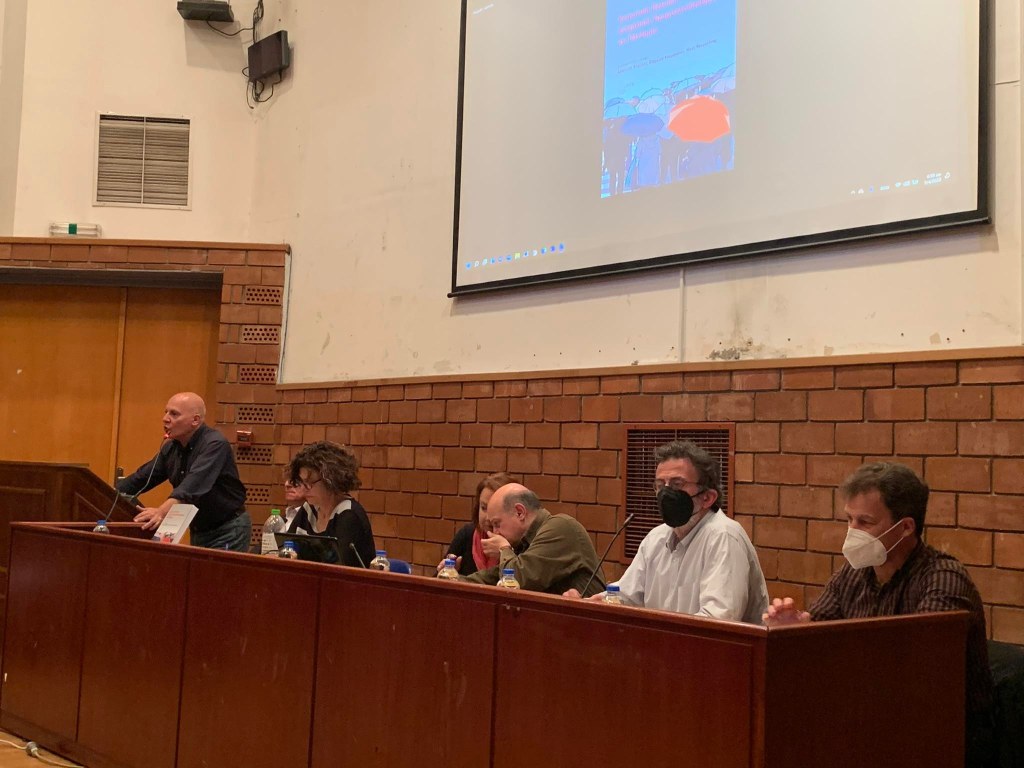 Την εκδήλωση συντόνισε η Δέσποινα Παπαδοπούλου (Καθηγήτρια, Πρόεδρος Τμήματος Κοινωνικής Πολιτικής) και χαιρέτισε ο Σταύρος Μαυρουδέας (Καθηγητής, Διευθυντής του Εργαστηρίου Κοινωνικής Πολιτικής). Συζήτησαν τα μέλη ΔΕΠ του Τμήματος Κοινωνικής Πολιτικής: Κώστας Δημουλάς (Αναπληρωτής Καθηγητής), Δημήτρης Καλτσώνης (Καθηγητής) , Μαρία Καραμεσίνη (Καθηγήτρια) , Γιάννης Κουζής (Καθηγητής), Χρίστος Παπαθεοδώρου (Καθηγητής, Αντιπρύτανης Οικονομικών, Προγραμματισμού και Ανάπτυξης Παντείου Πανεπιστημίου).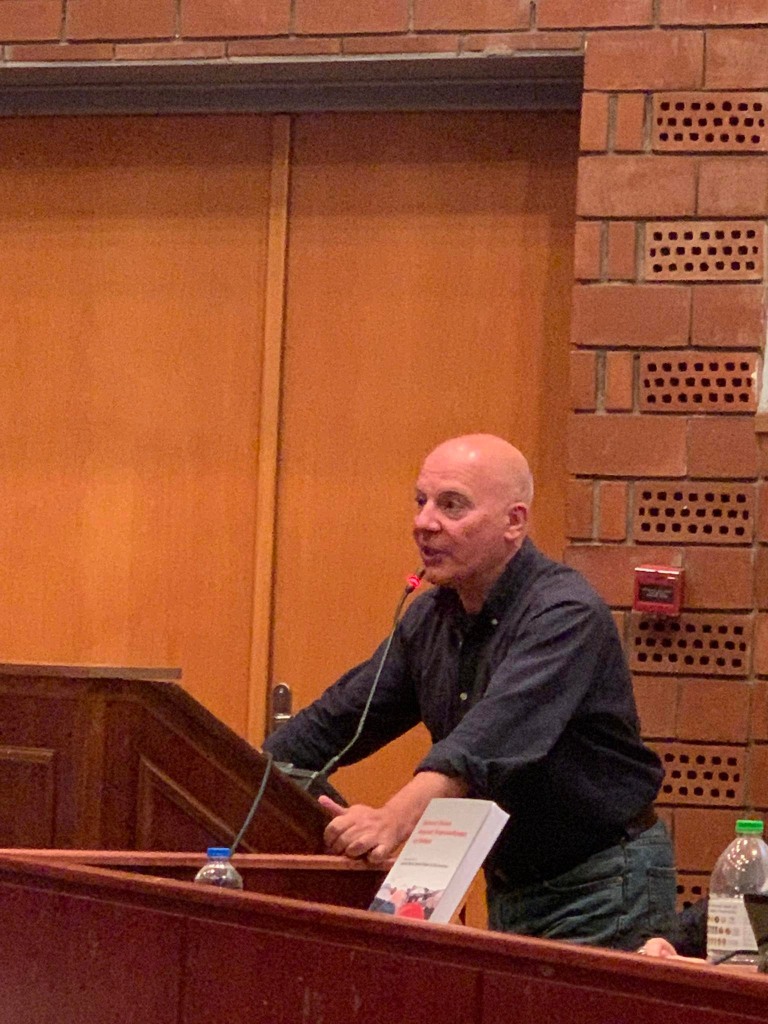 Το video με την καταγραφή όλης της εκδήλωσης ακολουθεί παρακάτω.