Summary:
[embedded content] Συνάδελφοι του ΚΚΕ, Εμείς στο ΜέΡΑ25 εκτιμούμε ιδιαίτερα τον τρόπο με τον οποίο το ΚΚΕ περιφρουρεί αποτελεσματικά τις πορείες και τις διαδηλώσεις των μελών του στο κέντρο των πόλεων μας. Το κάνετε με υποδειγματικό τρόπο, με συντρόφους σας που φορούν περιβραχιόνια ώστε να αναγνωρίζονται από τους υπόλοιπους διαδηλωτές (μια μορφή διακριτικών, στολής). Το ΜέΡΑ25 θεωρεί ότι ο μόνος τρόπος να αποφευχθεί η κατάργηση του πανεπιστημιακού ασύλου είναι να περιφρουρείται το άσυλο στα πανεπιστήμια με τον ίδιο άρτιο τρόπο με τον οποίο εσείς, συνάδελφοι του ΚΚΕ, περιφρουτείτε τις διαδηλώσεις και τις πορείες. Η πανεπιστημιακή κοινότητα έχει υποχρέωση απέναντι στον εαυτό της, απέναντι
Topics:
Yanis Varoufakis considers the following as important:
Video
,
Ελληνικά
,
Το ΜέΡΑ25 στη Βουλή
This could be interesting, too: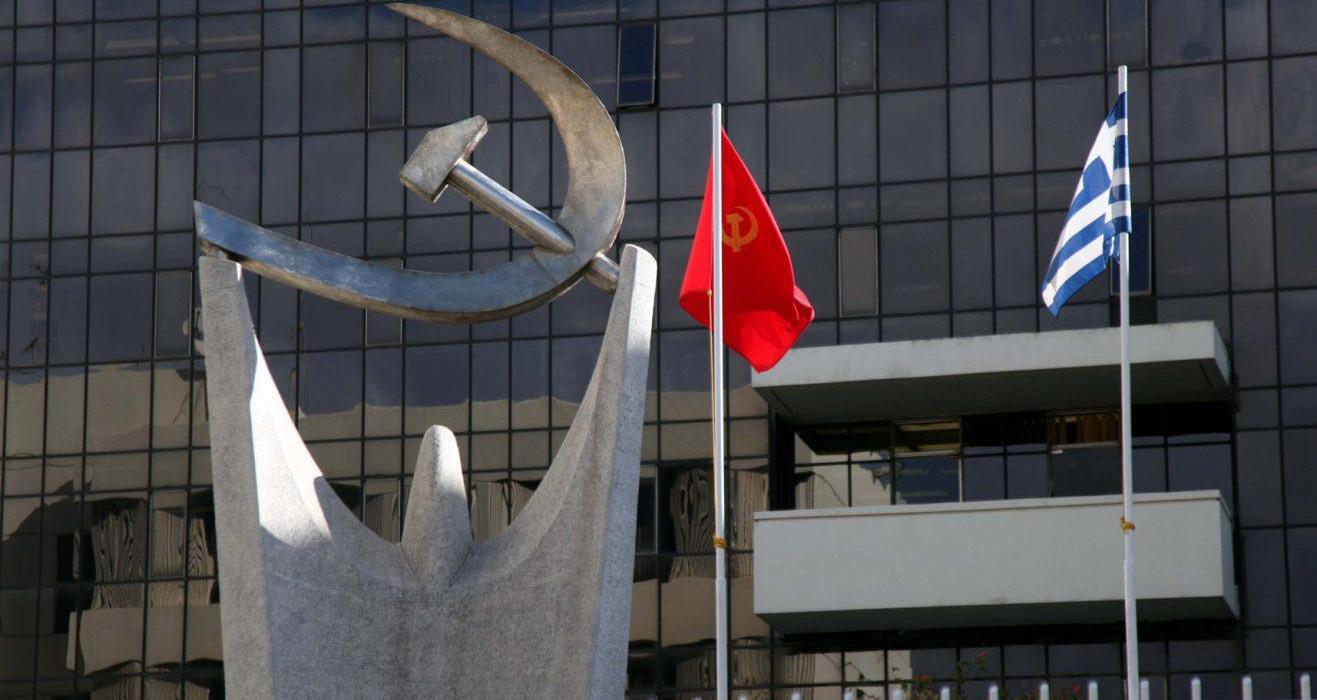 Συνάδελφοι του ΚΚΕ,
Εμείς στο ΜέΡΑ25 εκτιμούμε ιδιαίτερα τον τρόπο με τον οποίο το ΚΚΕ περιφρουρεί αποτελεσματικά τις πορείες και τις διαδηλώσεις των μελών του στο κέντρο των πόλεων μας. Το κάνετε με υποδειγματικό τρόπο, με συντρόφους σας που φορούν περιβραχιόνια ώστε να αναγνωρίζονται από τους υπόλοιπους διαδηλωτές (μια μορφή διακριτικών, στολής).
Το ΜέΡΑ25 θεωρεί ότι ο μόνος τρόπος να αποφευχθεί η κατάργηση του πανεπιστημιακού ασύλου είναι να περιφρουρείται το άσυλο στα πανεπιστήμια με τον ίδιο άρτιο τρόπο με τον οποίο εσείς, συνάδελφοι του ΚΚΕ, περιφρουτείτε τις διαδηλώσεις και τις πορείες.
Η πανεπιστημιακή κοινότητα έχει υποχρέωση απέναντι στον εαυτό της, απέναντι στους φοιτητές, στους καθηγητές και στους εργαζόμενους που την απαρτίζουν να συστήσει Υπηρεσία Περιφρούρησης Πανεπιστημιακού Ασύλου σε κάθε ίδρυμα ανώτατης εκπαίδευσης, μια υπηρεσία που θα αποτελείται από υπαλλήλους του πανεπιστημίου (όπως ακριβώς οι βιβλιοθηκάριοι, το προσωπικό εργαστηρίων κλπ) και η οποία θα λογοδοτεί αποκλειστικά στις πρυτανικές αρχές και στους φοιτητικούς συλλόγους. Είναι ο μόνος τρόπος να εξασφαλιστεί το πανεπιστημιακό άσυλο το οποίο έχει βάλει στο στόχαστρό της η ΝΔ με (όχι και τόσο) απώτερο σκοπό την ιδιωτικοποίηση του δημόσιου πανεπιστημίου και την προλεταριοποίηση των παραγωγών γνώσης.
Δεδομένης, λοιπόν, της εκτίμησής μας του τρόπου περιφρούρησης που εσείς αναπτύξατε, θα σας παρακαλούσα οι αναφορές σας στη θέση μας για την περιφρούρηση του ασύλου να είναι αναλόγως συντροφικές.