Summary:
Μετά τον Κώστα Γαβρά, και το θρυλικό "Κόκκινο Γάντι", τη Λίτσα Αλεξάκη, μια από τις θρυλικές καθαρίστριες του Υπουργείου Οικονομικών που έγιναν σύμβολα του αγώνα εναντίον της τρόικας (εξωτερικού και εσωτερικού), συνομίλησα με τον ΓΙΩΡΓΟ ΑΥΓΕΡΟΠΟΥΛΟ στην Σαββατιάτικη εκπομπή του ΜέΡΑ-TV 'Κατάσταση Πολιορκίας'. Μιλήσαμε προσωπικά, πολιτικά, για τις καταβολές του, το πέρασμα από τη δημοσιογραφία στην Οπτικο-ακουστική Ιστορία, και βέβαια το Αγορά Ι, ΙΙ και, ίσως, ΙΙΙ.
Topics:
Yanis Varoufakis considers the following as important:
Video
,
Ελληνικά
,
ΜέΡΑ-TV
,
Συνεντεύξεις
This could be interesting, too: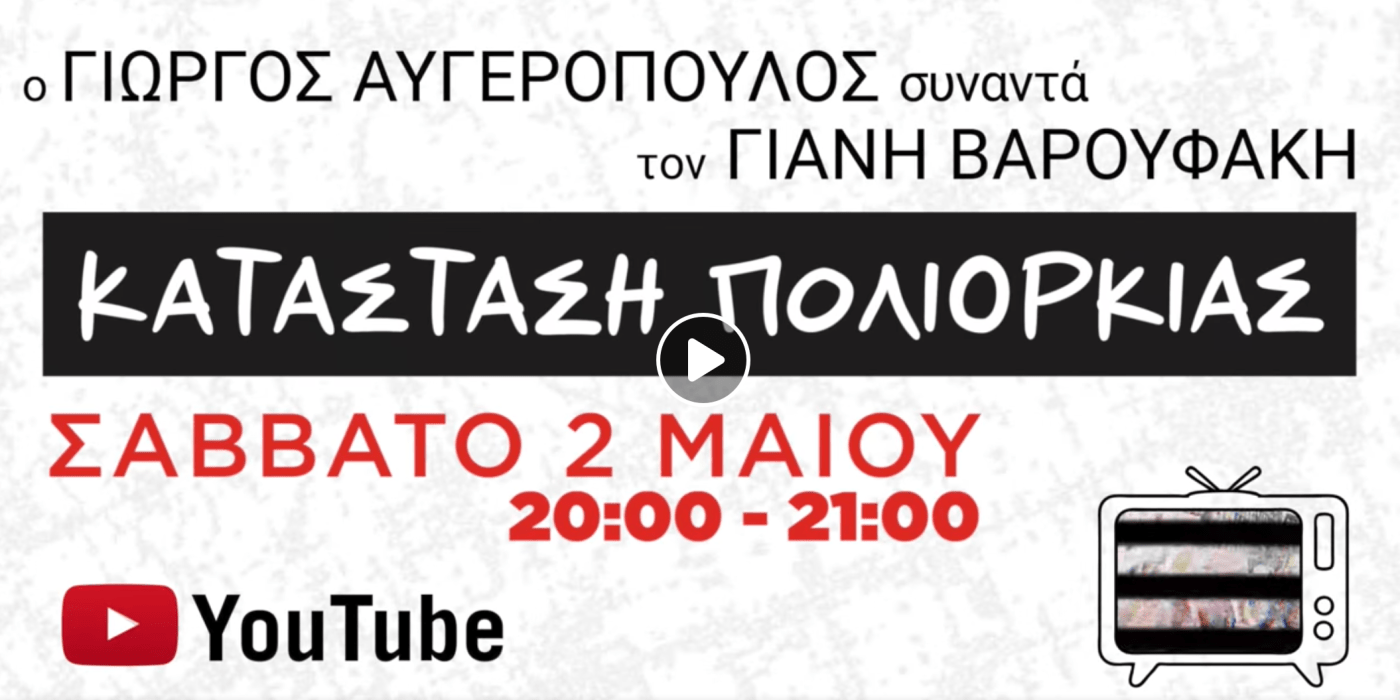 Μετά τον Κώστα Γαβρά, και το θρυλικό "Κόκκινο Γάντι", τη Λίτσα Αλεξάκη, μια από τις θρυλικές καθαρίστριες του Υπουργείου Οικονομικών που έγιναν σύμβολα του αγώνα εναντίον της τρόικας (εξωτερικού και εσωτερικού), συνομίλησα με τον ΓΙΩΡΓΟ ΑΥΓΕΡΟΠΟΥΛΟ στην Σαββατιάτικη εκπομπή του ΜέΡΑ-TV 'Κατάσταση Πολιορκίας'. Μιλήσαμε προσωπικά, πολιτικά, για τις καταβολές του, το πέρασμα από τη δημοσιογραφία στην Οπτικο-ακουστική Ιστορία, και βέβαια το Αγορά Ι, ΙΙ και, ίσως, ΙΙΙ.