Summary:
This is Part 1 of a three-part story of how politics and delays backed by commercial interests and business sponsor groups delayed and eventually killed a bill meant to aid Ohio citizens. Kind of a forerunner to what may happen if Congress ever promotes a bill for healthcare-for-all. I will post the other two parts over the next two days, We sought a cause of death for HB 135. We found it … and something far bigger, WSYX, Darrel Rowland Part 1 of a 3-part investigation COLUMBUS, Ohio (WSYX) — When a bill designed to cut drug prices for many Ohioans won unanimous approval in the House last year, the bipartisan measure with 60 co-sponsors seemed a good bet to become law. But House Bill 135 didn't even get a hearing in the Senate until nearly
Topics:
Bill Haskell considers the following as important:
death of a healthcare bill
,
Education
,
Healthcare
,
Hot Topics
,
Journalism
This could be interesting, too:
This is Part 1 of a three-part story of how politics and delays backed by commercial interests and business sponsor groups delayed and eventually killed a bill meant to aid Ohio citizens. Kind of a forerunner to what may happen if Congress ever promotes a bill for healthcare-for-all. I will post the other two parts over the next two days,
We sought a cause of death for HB 135. We found it … and something far bigger, WSYX, Darrel Rowland
Part 1 of a 3-part investigation
COLUMBUS, Ohio (WSYX) — When a bill designed to cut drug prices for many Ohioans won unanimous approval in the House last year, the bipartisan measure with 60 co-sponsors seemed a good bet to become law.
But House Bill 135 didn't even get a hearing in the Senate until nearly eight months later. It quietly died in the Senate Health Committee shortly before the two-year legislative session expired at the end of 2022.
ABC 6 On Your Side conducted an autopsy on the mysterious death of a measure that was backed by dozens of groups, from the American Cancer Society to the Ohio State Medical Association to The AIDS Institute.
The verdict?
HB 135 did not die from natural causes.
But there's more. During the investigation, ABC 6 discovered a new tactic that is redirecting millions of dollars meant to help patients pay for some of America's most expensive prescription drugs. Instead, much of the money winds up in the coffers of the nation's largest health-care corporations.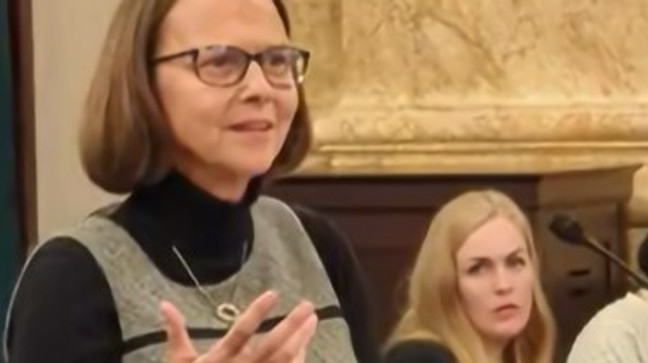 Cancer survivor Julie Turner, testifying before Senate Health Committee in late November, 2022. (WSYX/Darrel Rowland)
Battling her cancer – and her insurance company
To Julie Turner, a 47-year-old cancer survivor who has pushed for passage of legislation like HB 135 for years, the widely supported measure's December demise was discouraging.
"It's frustrating that an ordinary person has to go to extraordinary measures to help get a bill passed," she told ABC 6.
The former school treasurer who lives in Vandalia, near Dayton, underwent harsh radiation and chemotherapy treatments decades ago at age 17 to ward off her stage 3 Hodgkin's Disease. But now her bones are so brittle that she needs regular medication.
Because those treatments are so expensive, the drugmaker itself agreed to pick up part of the cost for Turner in recent years.
But there was a catch: Her insurance did not count that copay assistance toward her annual maximum payment, meaning she had to come up with that money herself.
"I was so upset when I learned that the $1,500 copay that I was getting help from the manufacturer didn't count in my out-of-pocket that I knew I needed to take action," Turner said.
She had run into a little-known practice by health insurance companies called a copay accumulator. Despite their obscurity, more than 80% of U.S. commercial health insurance plans contain them.
'I want to hold my grandchildren'
They work like this: To help needy consumers pay copays (including deductibles or co-insurance) for expensive drugs, pharmaceutical manufacturers often provide financial aid. However, in recent years health insurers started shifting costs to their customers, unilaterally declaring that consumers could not count that drugmaker aid toward their share of the cost.
Essentially, that means the consumer who "maxes out" the insurance policy's ceiling on what they must pay actually doesn't benefit from the drugmaker's aid. However, the insurer reaps both the drug company's copay grant and the patient's actual copay on future medical purchases.
House Bill 135 would have helped Ohioans afford drugs by requiring insurance companies to count all payments — regardless of source — toward a patient's annual maximum, in effect banning copay accumulators.
Turner said she wants Ohio to join the 16 states that already have banned them, which especially impact people with rare and chronic diseases who need expensive specialty drugs.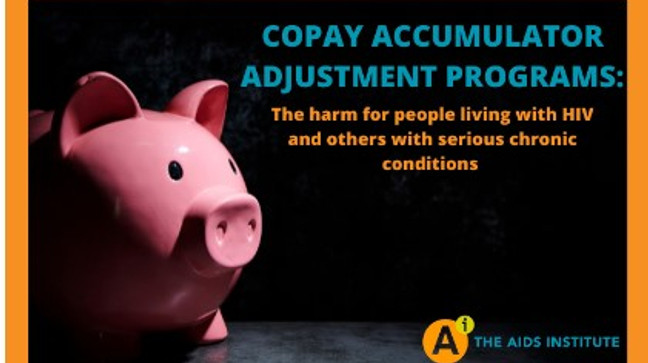 Cover of The AIDS Institute 2023 report giving Ohio a "D" for protecting consumers from copay accumulators.
The Buckeye State currently sits among numerous states given a "D" in an annual report by the nonprofit AIDS Institute on protecting citizens from PBM/insurers' drug-pricing gambits.
But it's more than reports and maps to Turner:
"I want another 47 years," she said. "I want to hold my grandchildren. I want to be active in the community. And if I don't receive this medication that has shown to help me, then my days could be numbered."
Health care affordability is regularly ranked among the most important issues facing America. A Gallup poll this year found that 38 percent of those in the U.S. say they or a family member put off medical treatment because of its cost, by far the highest percentage this century.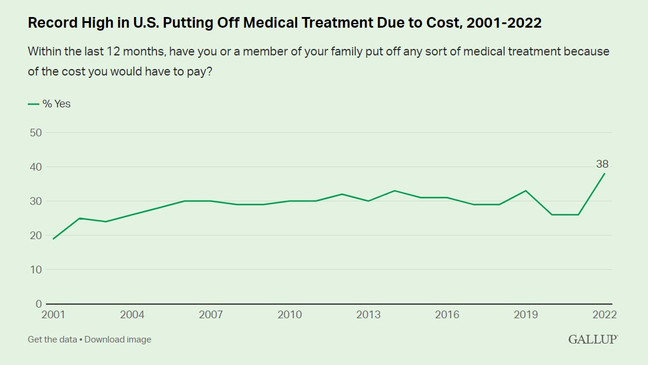 Gallup – Record high put off medical treatment due to cost.
How obscure 'pharmacy benefit managers' defend the status quo
HB 135's co-sponsor, Rep. Susan Manchester said Turner's dilemma is far from unique.
"We have heard absolutely heart-breaking stories about people who have had negative consequences because of these policies," the Republican from northwest Ohio said. "There are patients who have decided to forego the full term of their medication because they don't have the ability to afford it."
What legislators didn't hear was much opposition to HB 135. While several individuals with serious health conditions and many from the 60-plus health and medical groups backing the bill testified, the only open opposition came from health insurers and drug-supply-chain middlemen known as pharmacy benefit managers, or PBMs.
Kelly O'Reilly, president and CEO of the Ohio Association of Health Plans, asked legislators: "If a drug manufacturer can afford to give out coupons for their product, why don't they just lower the price of the drug?"
The reality, research shows, is that drug-pricing stems from a maze of interactions among pharmaceutical manufacturers, pharmacy benefit managers and health insurers.
Sean Stephenson, director of state affairs for the PBMs' trade association, blames drug manufacturers for offering aid "to commercially insured patients, regardless of their incomes, to induce patients to take a more expensive brand drug instead of an equally effective, less expensive, alternative with lower cost sharing."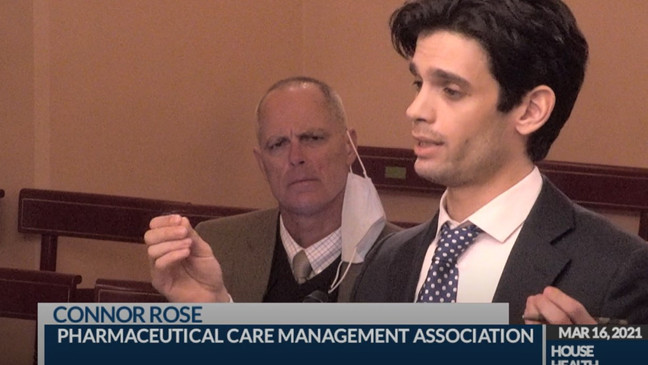 Connor Rose, representing the pharmacy benefit managers trade group, testifies before the Ohio House Health Committee in March 2021. (Ohio Channel)
Connor Rose of that same group –- known as the Pharmaceutical Care Management Association –- made a key assertion in March 2021 testimony pushing to keep copay accumulators:
"In our assessment, eliminating this tool that is used by employers to contain costs will lead to an increase in overall cost for everybody in the plan," he said.
But that testimony had major holes.
For instance, he cited a 2016 study showing that drugmakers' copay assistance raises prices on brand-name drugs with a generic equivalent.
However, HB 135 basically took that argument off the table; it exempted PBMs/insurers from the law when there is a generic equivalent. And the Harvard professor who led the study cited by Rose told ABC 6 the Ohio provision would "help constrain the price levels" on those drugs. In addition, research shows very few of these expensive specialty drugs have a generic equivalent anyway.
Rose cited two other studies with similar findings. But both were performed by a company commissioned by the PBM group itself.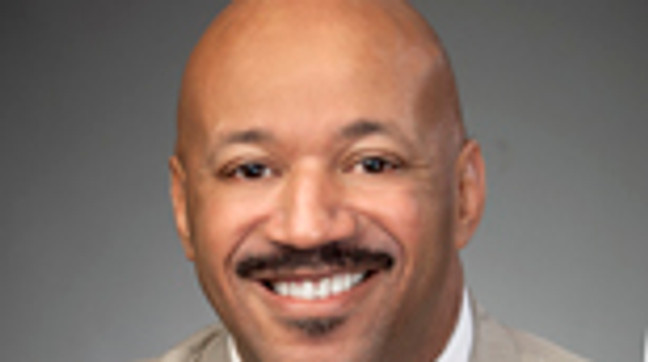 Former state Rep Thomas West, D-Canton. (Ohio House)
The legislation's other co-sponsor, then-Rep. Thomas West, challenged Rose to back up his claims.
"Do you have any evidence, clear evidence, that says this is actually going to raise premiums?" the Canton Democrat wanted to know.
Rose answered the way he did several other times when pushed for proof, repeating: "Again, I will find something for you all to answer your questions as best as possible."
More than two years later, ABC 6 asked House Health Committee Chairman Scott Lipps what he ever heard from Rose after his multiple promises to back up his assertions with documentation.
"Not a word," Lipps confirmed.
Residents of the 16 states that have enacted copay accumulators have no experienced increases in health-insurance premiums, a May 2023 study by The AIDS Institute shows. (The AIDS Institute)
In contrast, a study released in May 2023 by The AIDS Institute showed no correlation between copay accumulator bans and increases in health insurance costs predicted by critics of the restrictions.
"We found no evidence that enacting a copay accumulator adjustment ban has a meaningful impact on average premiums," the report concluded.
"Copay accumulator adjustment policies put patients with chronic conditions in a tough position -– forcing them to choose between their health and other financial obligations," the institute said.
Former Congressman Steve Stivers, now head of the Ohio Chamber of Commerce. (WSYX)
Business worries dismissed by Ohio Chamber of Commerce's Steve Stivers
Even so, several local business groups -– including those in Columbus, Cleveland, Toledo and Dayton – seized on the higher-costs claim anyway in a private letter questioning the bill. Health Committee Chairman Dr. Stephen Huffman provided a copy of the letter.
Columbus Chamber of Commerce CEO Don DePerro told ABC 6 that the groups agreed with the intent of HB 135, but wanted "continuing conversations" on the topic because of the unspecified financial concerns.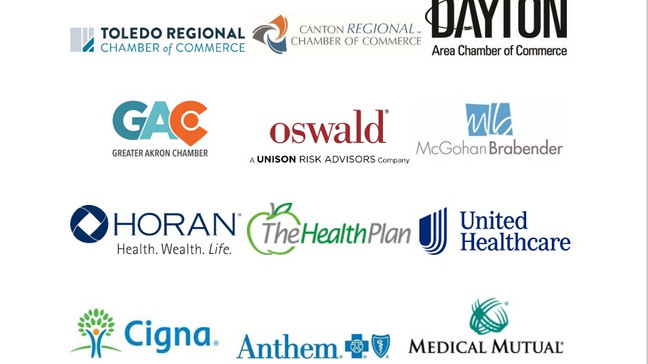 Business groups and health-care organizations questioning the cost of a copay accumulator ban.
However, the chief of Ohio's top business organization – former GOP Congressman Steve Stivers – dismissed such worries.
ABC 6 asked him: "Did you see anything in House Bill 135 that would have substantially harmed businesses?"
The president and CEO of the Ohio Chamber of Commerce replied: "I don't think it necessarily harms businesses. There are some businesses it would help, and others it would hurt."
The Ohio chamber, which remained neutral on the issue, said the local business groups may have acted purely on self-interest.
"We try to keep our policy positions focused on our membership of 8,000 people and what's right for the state, as opposed to myopically just looking at our health-care plan," Stivers said.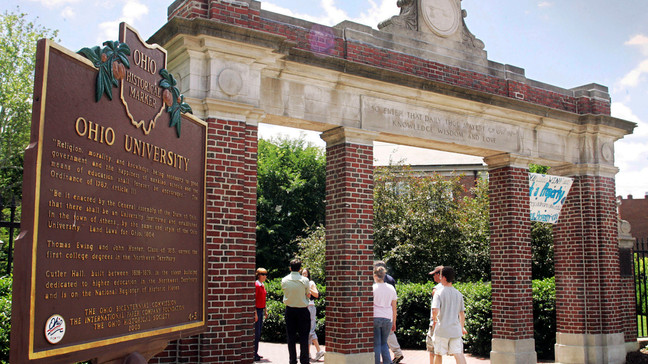 A historical marker stands near the gate at the Ohio University campus in Athens, Ohio. (AP)
Why universities wanted an exemption from legislation to lower Ohioans' drug costs
But the real kicker for supporters of HB 135 came when they discovered that the middleman pharmacy benefit managers – despite all their rhetoric about the evils of copay assistance from drugmakers – actually were using that very same assistance themselves to fatten their bottom lines.
That revelation stemmed from behind-the-scenes concerns about the bill from a surprising group: Large state universities.
It was a mystery why higher education would even care until it was discovered that major institutions such as Ohio State, Ohio University and others recently had switched health-care plans.
Suddenly their prescription drug costs went down and their employees purportedly were getting $0 copays for prescriptions.
How is that even possible?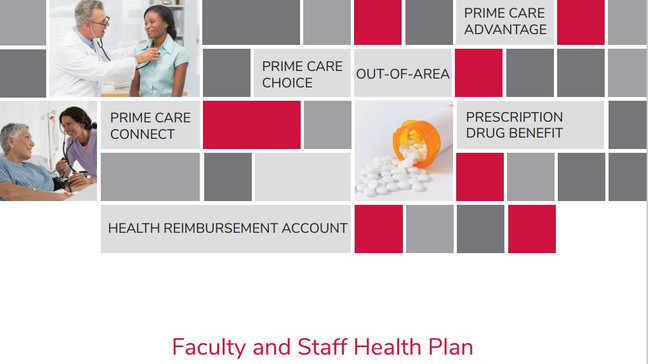 Cover page of Ohio State University's health plan.
Turns out that the PBMs –- despite their repeated rhetoric about the evils of financial assistance for patients from drugmakers –- actually are grabbing that same assistance themselves on a mass scale to bankroll entire health-insurance plans -– and swell their bottom lines.
That's how the universities' shiny new health plans are being funded: with money meant to go directly to help patients. And that's why these colleges wanted an exemption from HB 135, because its enactment could have ruined their sweet new arrangement.
Daniel Pittman, senior director of communications at Ohio University, said the school "sought an amendment to HB 135 that would exempt state universities to help ensure its ability to continue to offer the program and help reduce costs for its employees."
The university and its employees enrolled in the "specialty medicine discount program" saved about $2.2 million in less than a year by reaping the redirected drug manufacturer aid, he said.
The potential threat to OU's setup was revealed during a regularly-scheduled meeting between Ohio University Human Resources and its Employers Health Coalition with the university's PBM, CVS Caremark.
"After the university became aware of HB 135, it independently began its due diligence to determine whether the bill would impact the university's self-insured health plan," Pittman said.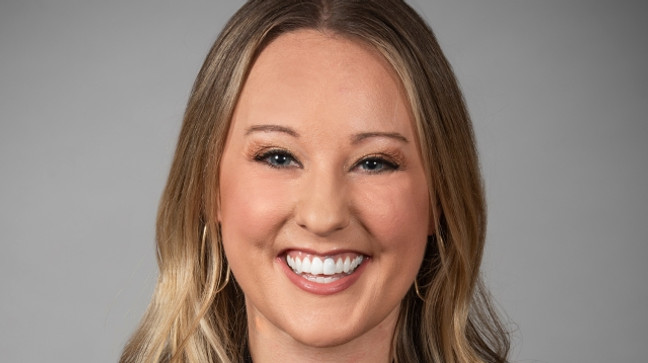 State Rep. Susan Manchester, a Republican from northwest Ohio. (Ohio House)
Hypocrites 'R' Us?
Bill supporters were outraged when they discovered the PBMs' duplicity. Critics viewed it as PBMs essentially saying it's awful if a drugmaker gives copay assistance directly to a patient –- but it's fine if the assistance goes straight to the PBM. Oh, and the PBM can take a substantial cut of the money intended to help patients.
"For the PBMs to say that we're the ones driving up the cost, it just simply doesn't hold out when we find out that they are actually using these cost-savings from pharmaceutical manufacturers for their own benefit," Manchester said.
Does the GOP lawmaker view this as hypocrisy?
"Sounds like it," she told ABC6.
Bottom line: Our autopsy indicates that the primary cause of death for HB 135 stemmed from opposition — sometimes using suspect information — from multibillion-dollar players in America's drug supply chain, ones that are reaping enormous financial benefits from the current setup.
Ohio lawmakers will get another chance to consider Manchester's proposal. Her reintroduced version is now House Bill 177.
It hasn't been given a single hearing since its introduction May 22.
But our investigation doesn't stop there. Thursday and Friday we'll dive deeper into these mysterious new drug-pricing tactics we discovered along the way – and show how they impact you as a consumer.
Copay-Assistance-Does-Not-Increase-Premiums.pdf, allcopayscount.org, The Aids Institute.